Balance assessment in Stroke
Balance assessment in Stroke
0( 0 REVIEWS )
97 STUDENTS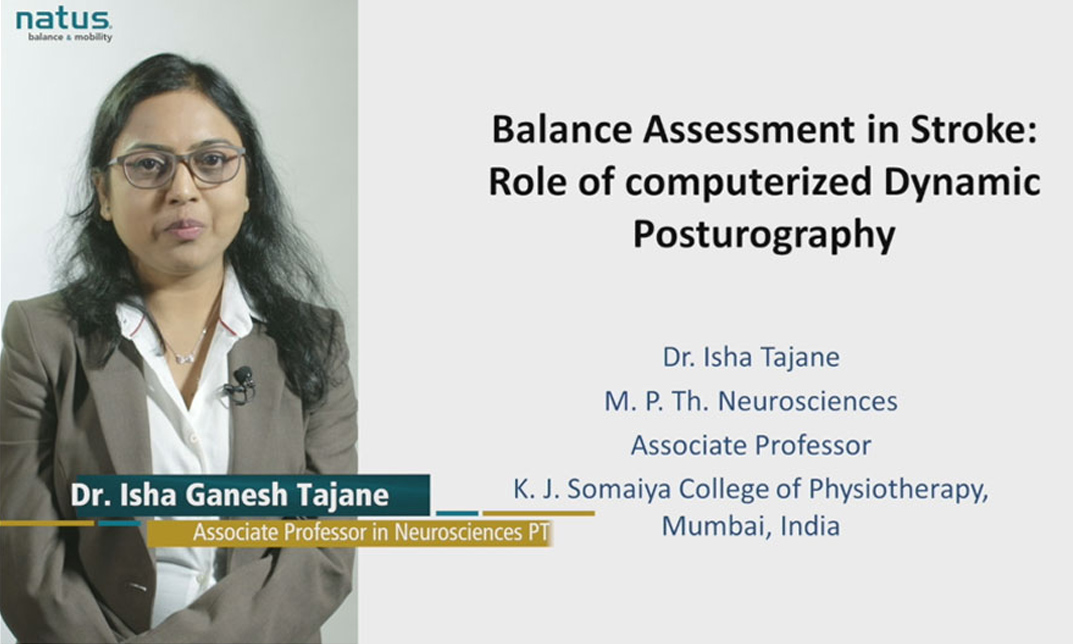 Stroke is the leading cause of adult neurological disabilities. Impaired postural control has great impact on independence of activities of daily living and gait. The recovery of postural control it's a critical component of the motor behavior. Tailoring an efficient therapeutic approach depends on appropriate evaluation of specific needs. The aim of this presentation is to review the main postural abnormalities and the different tools that can be used to evaluate balance in hemiparetic patients with stroke. Our learning objectives for this presentation ae:
Balance assessment in Stroke
Understand the impairments in physiological systems contributing to postural control in stroke
Learn the evaluation of postural control in stroke
Analyze the properties of the most frequently used clinical balance test/scales in stroke
Discuss the use of Computerized Dynamic Posturography in balance assessment in stroke
Discuss the importance of objective and quantitative evaluation
To facilitated the understanding and interpretation of force plate measures
Course Curriculum
The Course Units
Balance assessment in Stroke – Video

00:18:00

Certified Knowledge Quiz
Balance assessment in Stroke – Quiz

00:20:00
Course Reviews
5 stars

0

4 stars

0

3 stars

0

2 stars

0

1 stars

0
No Reviews found for this course.