09feb10:00 am11:00 amReal-ear measures and tinnitus fittingsJoin this eseminar with Alida Naude and Simone Zevenster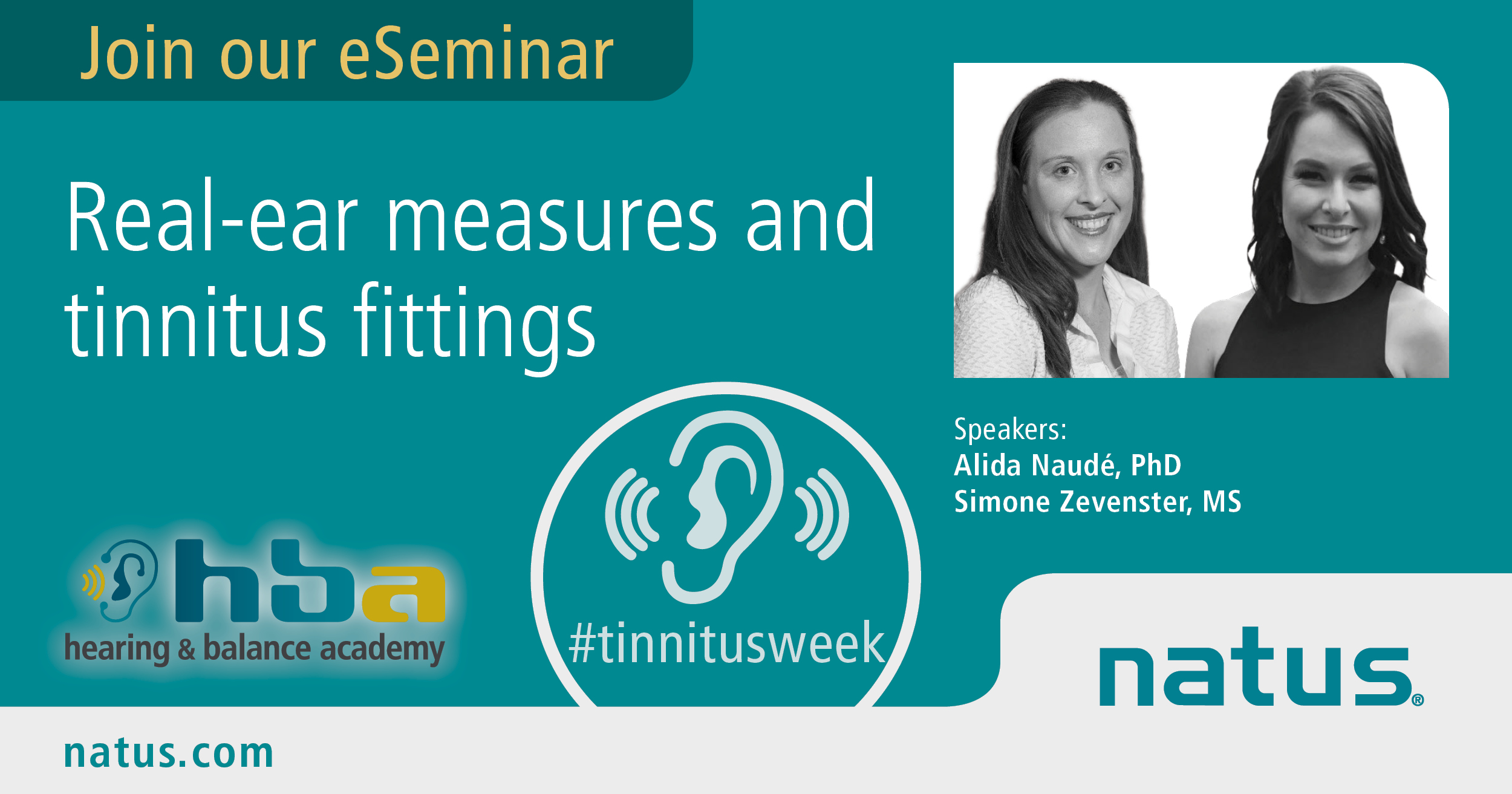 Event Details

Course introduction:
In appreciation of Tinnitus Awareness Week (February 7 – 13, 2022) please join our presenters , Dr. Alida Naude and Simone Zevenster as they discuss real ear measures for tinnitus patients. Verification is an important step in following best practice during hearing aid fittings. Real-ear measures for tinnitus fittings can provide useful information to help guide the hearing professional in choosing a specific approach for tinnitus management.

Learning Objectives:
At the conclusion of this seminar the participants will be able to:
• Describe standard verification measures for the dedicated tinnitus program of the hearing aid
• Discuss measures to consider when determining whether amplification is likely to provide enough patient support or if a combination approach should be considered
• List factors that impact hearing aid selection, verification and validation in patients with tinnitus

CE Credits:

Natus Medical Incorporated is approved by the American Academy of Audiology to offer Academy CEUs for this activity. The program is worth a maximum of .1 CEUs. Academy approval of this continuing education activity is based on course content only and does not imply endorsement of course content, specific products, or clinical procedure, or adherence of the event to the Academy's Code of Ethics. Any views that are presented are those of the presenter/CE Provider and not necessarily of the American Academy of Audiology.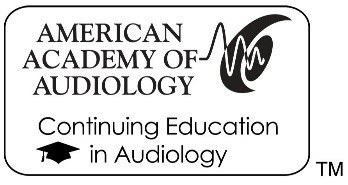 more
Speakers for this event
Dr. Alida Naudé

Dr. Alida Naudé

Ph.D., (UP) AuD

Alida Naudé is a diagnostic, research, and training audiologist working at Amtronix Diagnostics and the University of Pretoria, South Africa. She received her doctorate in audiology from the University of Pretoria in 2015, for which she received the CAAC Semantic Compaction Systems Award for the best research project. At the end of 2016, she completed her post doctorate fellowship at the Centre for Augmentative and Alternative Communication. Special areas of expertise and research include ethics and personal development, evoked potentials, vestibular audiology and ototoxicity. She has authored more than 15 articles in accredited journals and has also served as the editor of a special journal edition about ethics in conjunction with international researchers. She also co-authored a research methodology book which is based on work emanating from both her PhD as well as from her post-doctoral work. She is a certified NLP and Life Coach with special interest in engaging emotional and creative intelligence to enhance the capacity of people to be aware of, control and express their emotions, and to handle interpersonal relationships judiciously and empathetically. She is an active member of the Gauteng Baby Project, working towards the implementation of UNHS in South Africa and regularly presents workshops related to screening and diagnostic follow up audiological services. Currently she is busy with her graduate certificate in animal audiology.

Ph.D., (UP) AuD

Simone Zevenster

Simone Zevenster

MS

Simone is a clinical and training audiologist at Amtronix Diagnostics with experience in medical, corporate and academic settings. She obtained her degree in Audiology from the University of the Witwatersrand, South Africa. She completed her master's degree in audiology at the School of Advanced Education, Research and Accreditation Spain. Simone regularly consults on advanced cases and provides regular training workshops to encourage colleagues in their journey of continued professional development. Her main area of passion in Audiology is best practice in all areas of audiology and animal audiology.

MS
Time

(Wednesday) 10:00 am - 11:00 am EST