Ototoxic Monitoring for the Pediatric Patient
Ototoxic Monitoring for the Pediatric Patient
0( 0 REVIEWS )
0 STUDENTS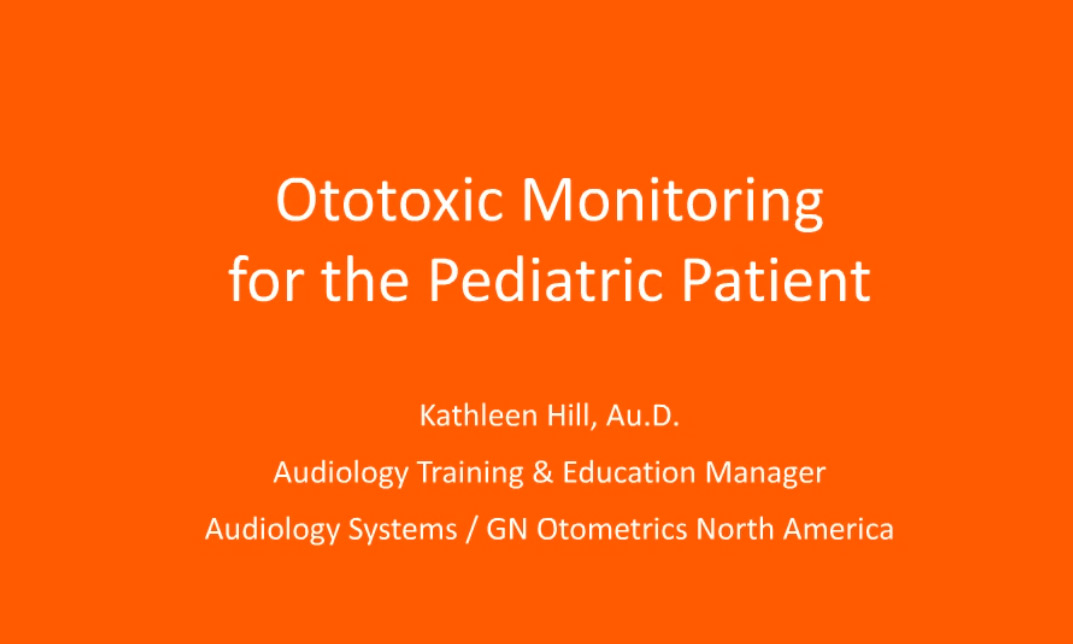 Audiologists offer unique skills and expertise in the monitoring of patients exposed to ototoxic and/or vestibulotoxic medications and treatments. This course will discuss what role the Audiologist should play in a multi-disciplinary team and the challenges to creating such a team. In addition, the particular challenges inherent to monitoring a pediatric patient will be investigated.
Learning Outcomes
Participants will be able to describe consequences of ototoxic medications to the pediatric patient as they relate to speech and language development as well as psychosocial development.
Participants will be able to describe benefits and limitations of current audiologic tests with pediatric patients undergoing therapy with ototoxic agents.
Participants will be able to describe methods and benefits of implementing a ototoxic monitoring program.
PLEASE NOTE: This course is maintained on Audiology On-Line www.audiologyonline.com
Course Reviews
5 stars

0

4 stars

0

3 stars

0

2 stars

0

1 stars

0
No Reviews found for this course.