FRESH Noise – A Fresh Approach to Pediatric Testing
FRESH Noise – A Fresh Approach to Pediatric Testing
0( 0 REVIEWS )
0 STUDENTS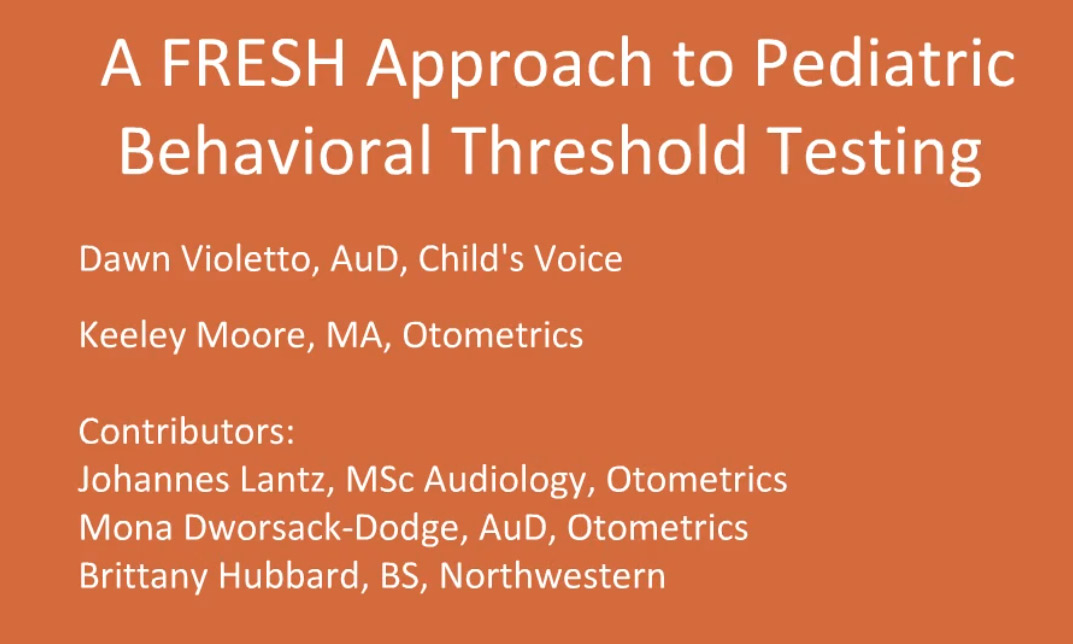 When evaluating behavioral hearing thresholds in children it's imperative to maintain the patient's attention to stimuli. In-booth controls incorporating pediatric specific tools facilitate fast and accurate testing. The addition of a different narrow band noise (NBN), known as FREquency Specific Hearing assessment (FRESH), overcomes potential limitations of traditional NBN. NBN can underestimate thresholds at a given frequency due to wider filters. This learning module will review pediatric sound field testing guidelines, stimulus effects, and improved workflow with computerized audiometry.
Learning Outcomes
The participant will be able to describe the features and benefits of FRESH noise.
The participant will be able to discuss the inherent problems using Narrow Band Noise in the sound field as a test stimulus.
The participant will be able to explain how to make informed decisions regarding test protocols and stimuli selection for pediatrics when tested in the sound field in both the unaided or aided conditions.
PLEASE NOTE: This course is maintained on Audiology On-Line www.audiologyonline.com
Course Reviews
5 stars

0

4 stars

0

3 stars

0

2 stars

0

1 stars

0
No Reviews found for this course.